View and Download Some Free Samples of What We Offer
~ I plan to tell all my catechists about your site – there is so much to choose from! What a wonderful aid to help our children to grow in faith!
~ Most wonderful Catholic Homeschool site on the web! Thank you so much:-) As an Ambleside Online/Classical Catholic homeschooler, you're resources are a treasure trove of rare jewels.
Browse through some of our categories
Use our printables in your Homeschool or Religious Education Class.
We have lots of non religious printables for homeschoolers
Ready to Access All The Printables?
Don't let the price fool you. We're not here to get rich. We're here to help you teach.
Our Catholic Printables Are Unique, Practical, and Effective.
Is a membership with
Thatresourcesite.com

right for you?
Are you a DRE
looking for some extra materials to "fill in the gaps" of your current catechetical program?
Do you need new ideas
to enhance your current CCD lessons or curriculum?
Did you recently
join a catechetical or children's ministry and need some encouragement, teaching materials or direction?
Are you looking
for new engaging and fun ways to reach your students or learners?
Trying to find resources
to the celebrate special liturgical seasons, feasts, and solemnities?
Does your parish need
tangible printable inserts for its weekly bulletin?
Religious Education Resources
We offer a wide variety of resources because we learned first-hand through years of teaching CCD classes, homeschooling our own children, and formal academic training, that each child learns in their own unique way.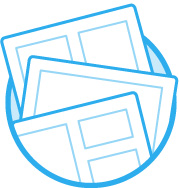 We offer resources for a variety of learning methods, including Montessori, Classical, CM, and Traditional.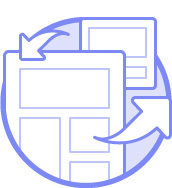 We offer large-print resources with simplified layouts for students with learning challenges.
Look No Further. Sign Up Today.